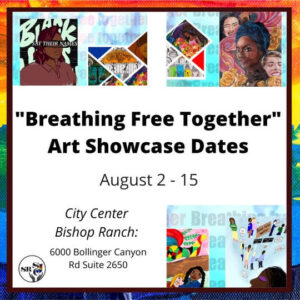 I don't often tear up at artist receptions, but I did today as I watched the many artists of all ages and backgrounds receive recognition for sharing their lens and talent for the public art project, "Breathing Free Together," organized by a phenomenal grassroots organization, The San Ramon Social Justice Collective. SRJC is lead by some of the most beautiful, compassionate and empowering people I'm proud to know (and to have had the pleasure of meeting in person today after Zoom calls and emails!). The work they have done is not easy. The work have done is not for themselves. The beauty of their work is that they are helping create a legacy for their community.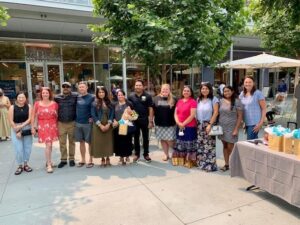 Using public art as a medium for awareness, communities are able to challenge some of the biggest issues of our time. Public art in an innovative way to reach people in their everyday environments and confront easily overlooked issues. "Breathing Free Together" is the union of both of these things. The "Breathing Free Together" art project has a unique way of moving the needle forward by encouraging dialogue on racial equity and justice. It gives a platform for those who feel voiceless, leading to healing through collaboration and understanding- a true service to the community.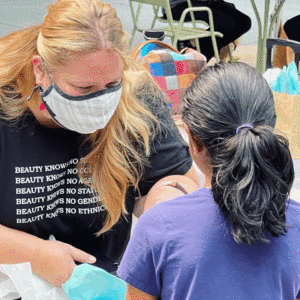 Public art should reflect the community around it, and represent the hopes and lives of all community members. This is a day that will linger in heart for quite some time. Knowing the hill SRJC had to climb to make this possible, well,…proud doesn't seem enough to sum it up.